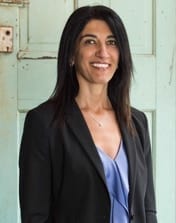 CRIMINAL LAWYER TANIA ALAVI
Criminal Lawyer Tania Alavi is a Partner with the AP Law Group, with offices in Gainesville and Ocala, Florida. With a focus on Florida Criminal Defense, Federal criminal defense, Tania has a deep understanding of legal issues and major court cases that affect her clients. She maintains an extensive presence throughout the Fifth Judicial Circuit (Marion, Citrus, Hernando, Lake and Sumter Counties) and the Eighth Judicial Circuit (Alachua, Baker, Bradford, Gilchrist, Levy, and Union Counties).
ATTORNEY TANIA ALAVI'S COMMITMENT TO YOU
Tania Alavi is an Ocala and Gainesville area Criminal Lawyer. Whether she's defending persons charged with DUI, Drug Possession, Domestic Battery or 1st-degree Murder, Tania is known as a compassionate advocate, savvy negotiator, and a seasoned trial attorney. Her over 25 years of experience combined with her understanding of the local prosecutors and judges, enhance her ability to help her clients.
Tania is certified to represent individuals charged with Death Penalty crimes and has years of experience helping clients with mental health concerns. She has defended people from all walks of life, including indigent people, working folks and successful professionals. Her reputation as a fierce advocate is such that, when Law Enforcement Officers or their families have had legal troubles, they too have counted on her for help. Tania also represents crime victims and juveniles.
Tania is a member of the Florida Bar and admitted to the U.S. District Court – Middle District of Florida, and the District of Columbia Bar.
Tania obtained her Juris Doctor Degree at the University of Florida Levin College of Law in 1991, where she currently teaches trial skills and trial advocacy as an Adjunct Professor.
Criminal Lawyer Tania Alavi is the "Director at Large" with the Florida Association of Criminal Defense Lawyers (FACDL), past President of Marion County Association of Criminal Defense Lawyers, and a member of other local professional associations, including the Eighth Judicial Bar Association, the Fifth Judicial Bar Association, James C. Adkins, Jr, Inn of Court – 8th Circuit, the National Association of Criminal Defense Lawyers (NACDL) and past member of the American Bar Association Death Penalty Due Process Committee.
Tania actively supports her Gainesville and Ocala communities, working with the Pace Center for Girls (Board of Directors, 2018 – present); A Very Good Deed, (Advisory Board, 2016-present); Women's Investment Club, (2000 – present);  Cade Museum of Creativity and Invention. (Multiple Committees, 2010 – 2014); the Children's Home Society  Board of Directors (early 2000's & 2014-2018); and University of Florida Center for Performing Arts, (Board of Directors, 2007 – 2016).
Tania recently wrote "The Power of a Parent" published in the FACDL Florida Defender Magazine.
___________________________________________
TANIA Z. ALAVI
Attorney Tania Alavi
Gainesville and Ocala Criminal Defense Lawyer
Partner, The AP Law Group
106 NW 2nd Avenue
Gainesville, Florida 32601
Phone: (352) 336-2700
108 N. Magnolia Avenue
Ocala, Florida 34475
Phone: (352) 732-9191
Education & Admissions:
University of Florida College of Law – Law Degree (Juris Doctor) Awarded 1991
Admitted to Florida Bar
Admitted to District of Columbia Bar
Admitted to US District Court, Middle District of Florida
Professional Experience:
Judicial Law Clerk
Public Defender
Family, Criminal, and Insurance Defense Law experience in private practice
Certified Family Law Mediator
Alavi, Bird & Pozzuto P.A., (Self‐Employed Partner, 1996 – 2019; Managing Partner, 8 years)
The AP Law Group (Partner, 2019-present)
Adjunct Professor at UF College of Law teaching trial skills and trial advocacy
Field Supervisor, Death Penalty Externship, UF College of Law
Presenter, various CLE seminars: Capital Jury Selection, Juvenile Re-Sentencing Seminar; Public Defender Association Conference, DUI, Trial & Sentencing Strategies Re: Juvenile Capital Cases (2008-2018, Orlando)
Areas of Practice:
Criminal Trial Law
Appellate Law
Death Penalty Certified
Mental Health Matters
Medical Practice Matters
Family Law
Representative Clientele (Past and Present):
Law Enforcement Officers
Probation Officers
Family Members of Law Enforcement.
Indigent Clients
Juveniles & At‐Risk Youth
Insurance Companies
Victims of Crime
Professionalism & Professional Affiliations:
Florida Bar
Washington D.C. Bar Association
Eighth Judicial Circuit Bar Association
Fifth Judicial Circuit Bar Association
Eighth Judicial Circuit Criminal Defense Lawyers Association
James C. Adkins, Jr Inn of Court, 8th Circuit
American Bar Association Death Penalty Due Process Committee
National Association of Criminal Defense Lawyers
Florida Association of Criminal Defense Lawyers

Board Member, (2007 – present)
Director at Large, (2011 – 2014)
Legislative Committee, (2014 – present)
Death Penalty Committee, Co‐chair (2009‐2012; 2017‐present)
Nominating Committee, (2010)
By‐laws Committee Chair, (2010 – 2011)

Marion County Association of Criminal Defense Lawyers, (President, 2007 – 2011)
Florida Capital Resource Center, (Board Member, 2013 – present)
Community Service:
Children's Home Society, Board of Directors (early 2000's; 2014-2018)

University of Florida Performing Arts, (Board of Directors, 2007 – 2016)

Women's Investment Club, (2000 – present)

Cade Museum for Invention & Innovation, (Multiple Committees, 2010 – 2014)

Pace Center for Girls, (Board of Directors 2018-present)

A Very Good Deed, (Advisory Board, 2016-present)